Having a broken appliance in your house is a bit like hosting an unwanted guest. You have to do extra work because of their presence, they are taking up your space, and they require special treatment that you just don't have the time or desire to handle. If a troubled appliance has taken up residence in your kitchen or laundry room, call Dallas Metro Appliance today for professional appliance repairs. Our family-owned business has more than 30 years of experienced providing the area with a wide range of services, such as oven repair, washer repair, and refrigerator repair.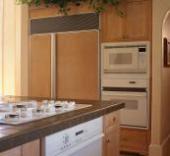 We're available for:
Refrigerator repair
Dishwasher repair
Stove and oven repair
Dryer repair
Washing machine repair
Microwave repair
Garbage disposal repair
And more!
Prompt appliance repair means more than just restoring the convenience that your machine brings into your home. It is also a great way to avoid:
Property damage—A leaking, shaking, or otherwise misbehaving machine can cause costly damages to your walls, floors, and other parts of your structure. These are not only unattractive—they are also potentially irreversible if not properly attended to. Keep your home looking great and maintain your property value by seeking appliance repair as soon as you notice undesirable behavior from your appliance.
High energy bills—Incorrectly operating machines are very energy inefficient. An unusually high energy bill could be your first clue that you require major appliance repair service. 
Compromised safety—Broken appliances are relatively common causes of fires and gas leaks. For your safety and the safety of all who dwell in your home, call the appliance repair team at Dallas Metro Appliance if you have any reason to believe that your appliances could be a threat to your safety.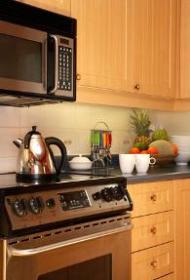 If you need refrigerator repair, washer repair, or dishwasher repair, please don't hesitate to call the team at Dallas Metro Appliance. It is our goal to provide you with fast, affordable, long-lasting answers to appliance problems large and small.